Partner Golf Course
In this section learn more about the history of the course and its city, view historic images, find out what the course is like today, discover nearby historic sites and more.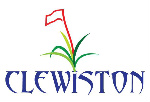 Clewiston Golf Course
History
The Clewiston Golf Course is located in the City of Clewiston in Hendry County. In 1928, the City of Clewiston commissioned the golf course architectural firm of Wayne Stiles and John Van Kleek to design an 18-hole golf course.  Construction of the first nine holes began in 1929 and formally opened in February of 1930.  The location of the second nine holes at the time was still being used as the City's aviation field. Captain F. Deane Duff was in charge of the construction of the golf course.  Built on previously flat land, the original design included water hazards, rolling greens and one tee box more than 20 feet high.  The golf course remained a 9-hole course until the 1960s when the City decided to add an additional 9-holes.
Today
The 18-hole, par 72 Clewiston Golf Course features three sets of tees playing from 4,900 to 6,400 yards. Today, golfers can enjoy the same beautiful scenery and challenges golfers experienced in the 1930's.
Local Knowledge
The original 1929 Stiles & van Kleek 9-hole layout is still in use and consists of holes on the current front and back nine. To play the historic routing (1-9) in order you need to start on the current 10th, then play the 11th, 15th, 16th, 17th, 2nd, 8th, 1st, and finish on the 18th.
Inside the Leather
Bass fishing in Lake Okeechobee - This is a favorite course for many fishermen as they can enjoy the renowned bass fishing on Lake Okeechobee and still have time to enjoy a relaxing game of golf with their friends all in one day.  Lake Okeechobee is the most "famous big bass lake" in Florida and is considered some of the best freshwater fishing in the United States. There are many fishing guides around the Clewiston area.
Visit - Contact
1201 San Luiz Avenue
Clewiston, Florida 33440

View the Website

Phone: 863.983.1448