Partner Golf Course
In this section learn more about the history of the course and its city, view historic images, find out what the course is like today, discover nearby historic sites and more.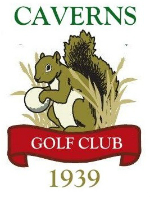 Florida Caverns Golf Club
History
The Florida Caverns Golf Club is located on the grounds of the Florida Caverns State Park near the City of Marianna in Jackson County. In February 1938, State Forester and Park Executive Harry Lee Baker brought in golf course architect Robert Trent Jones Sr. who, upon inspection, indicated he was pleased with the location in the state park. In August of 1938, $50,000 was approved by President Franklin D. Roosevelt for the construction of an 18-hole golf course on property adjoining the newly constructed Florida Caverns State Park.
The State provided an additional $48,700 bring the project to Marianna, at no cost to the city's citizens. When work began on the golf course later that year, news reports credit Arthur Ham with the design. Ham reportedly worked for the legendary golf course architect, Donald Ross. Nearly 100 Works Progress Administration (WPA) workers were hired for ten months to complete the Florida Caverns Golf Club. Nine holes were opened by March of 1939, and the entire course opened by July of that year. By the late 1940s, nine holes were abandoned for unknown reasons.
Today
The 9-hole, par-36 Florida Caverns Golf Club features five sets of tees playing from 4,800 to 6,400 yards, set in beautiful rolling terrain.
Local Knowledge
Over the years, park rangers and locals have reported discovering what appear to be "tee boxes" in the nearby woods.  These are the remnants of the abandoned holes from the original 18-hole golf course.
Inside the Leather
Florida Caverns State Park - This is one of the few state parks with dry (air-filled) caves and is the only state park in Florida to offer cave tours to the public. The cave has dazzling formations of limestone stalactites, stalagmites, soda straws, flowstones and draperies. The Chipola River and a freshwater spring provide areas for fishing, canoeing and boating. Florida Caverns State Park is popular for camping, picnicking and horseback riding. The park does not rent horses, however stables are available for equestrian campers.
Guided cave tours are offered Thursday through Monday, except Thanksgiving and Christmas (no cave tours on Tuesday and Wednesday). The tour lasts 35 to 40 minutes and is considered to be moderately strenuous. An audiovisual program about touring the cave and other natural areas of the park is available in the visitor center. Visit Florida Caverns State Park  for more details.