Featured Golf Course
In this section learn more about the history of the course and its hometown, see a selection of historic and current images of the course, learn about what the course is like today, and discover nearby historic sites.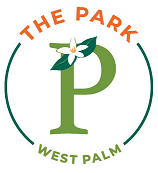 The Park
Inside the Leather
Flagler Museum – Located a few miles from The Park West Palm is the Flagler Museum. Henry Morrison Flagler, the founder of Florida's East Coast Railway, was extending his railroad and hotel empire along Florida's Atlantic coast from St. Augustine to Miami and over to Nassau, Bahamas. Recognizing the value of building golf courses with his resorts, Flagler created the Florida East Coast Golf Club in 1898. The Club combined Flagler's golf links at St. Augustine, Ormond, Palm Beach, Miami, and Nassau, so that membership in one course provided membership in all the courses.
When Whitehall, Henry Flagler's Gilded Age estate in Palm Beach, was completed in 1902, the New York Herald proclaimed that it was, "more wonderful than any palace in Europe, grander and more magnificent than any other private dwelling in the world." Built as a wedding present to his third wife, Mary Lily, the Flagler's 100,000 square foot winter home was designed by architects John Carrere and Thomas Hastings. Today, Whitehall is a National Historic Landmark and open to the public as the Flagler Museum, featuring guided tours, changing exhibits, and special programs. Visit Flagler Museum for more details.
Visit - Contact
The Park
7301 Georgia Avenue
West Palm Beach, Florida 33405
7301 Georgia Avenue
West Palm Beach, Florida 33405

View the Website

Phone: 561.530.3810